Narratives serve as a place to expand your profile with rich descriptions of your research.
The narratives are grouped into different sections to help clarify their intents.
For more information on the Office of Academic Affairs' (OAA) requirements for narratives and where they appear on the dossier, see the core dossier template.
Image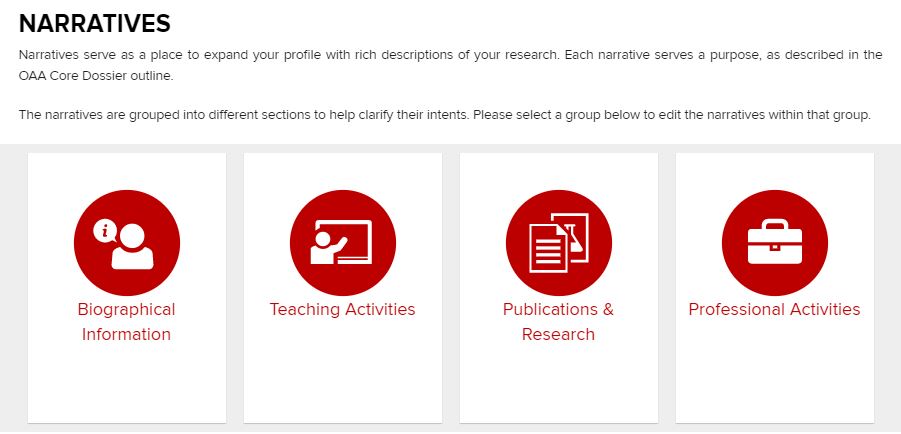 Biographical Information
Teaching Activities
Approach & Goals to Teaching
Curriculum Development
Evaluation of Teaching
Academic Advising
Extension Courses Taught
Graduate Advising Narrative
Noteworthy Accomplishments a Graduate Students
Noteworthy Accomplishments a Undergraduate Students
Postdoctoral & Researcher
Courses Taught
Professional Activities
Service Activities
Student Life Activities
Professional Interests
Partnerships & Collaborations
Publications & Research
Focus of Research
Creative Works
Published Works
Quality Indicators
Research Funding
Research Interests
Partnerships & Collaborations