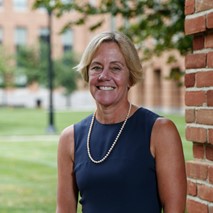 Sometimes, online tests are the most efficient way to assess students, especially if you are teaching hundreds of them.   
Susan Clark teaches a large lecture course (900-1200 students) in the Fisher College of Business. Exam proctoring software posed significant challenges for her students when taking online exams, so she stopped using it. 
To reduce academic misconduct, she instead puts an honor statement at the beginning of each test; there is evidence for the effectiveness of this in the literature (Tatum and Schwarz, 2017). Each test is timed, but students may drop one of the five exams that they take throughout the semester.  
Clark started with a question bank from a textbook publisher and gradually has been building her own collection of test questions. Having several test questions (aligned to learning outcomes, of course) will allow her to create different versions of her test so that students will not receive the same questions as their classmates. Learn more about building question banks in Carmen. 
Read more about how instructors are promoting academic integrity without proctoring tools. 
References
Tatum, H. and Schwartz, B.M. (2017). Honor codes: Evidence-based strategies for improving academic integrity. Theory into Practice 56:129-135.