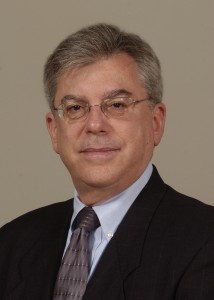 The COVID-19 pandemic spurred many educators to adapt their face-to-face class activities to synchronous online sessions.

At the start of the pandemic, Glenn College instructor Mark Barbash kept his course plans the same, simply delivering the two weekly class sessions for Public Affairs 4030: Public Budgeting through CarmenZoom. But he found the result "profoundly unsatisfying" as an instructor and for his students. 
 
Beginning in autumn 2021, Barbash transformed his learning activities to better foster and support student participation in a synchronous online setting.

Read more about Barbash's approach to facilitating engaging Zoom meetings. 
Whether your online or hybrid course includes weekly synchronous sessions or less frequent meetings throughout the semester, Zoom meeting spaces are often an essential part of online and hybrid class environments. Using Zoom in inclusive ways is critical for helping students feel valued and comfortable. More importantly, inclusive Zoom policies can increase participation and learning for all students.
Learn more about the guiding principles for inclusive Zoom spaces that will help you set expectations in positive ways and better support student participation and engagement.  
Establish Zoom Policies
There is no single correct approach to an inclusive Zoom policy. Explore the suggestions and considerations below to determine the best fit for your course and your students.  
Setting Expectations 
When it comes to participation in class, students are better able to meet our expectations when we make them explicit. If your course requires students to use CarmenZoom, provide your policies early and often.  
Include the dates and times of synchronous sessions in your syllabus, along with a participation policy outlining what technology is required and what behaviors you expect of students.  
Emphasize Zoom policies in a welcome module within Carmen and verbally share these policies during the first few Zoom sessions to ensure students understand what you value in your synchronous sessions.
Model best practices by updating your own Zoom profile with your current photo, preferred name, and pronouns. Provide directions and links for students to update their own profiles.
If students are expected to meet in Zoom outside of class, provide support for scheduling a Zoom meeting and expectations for using their time together.
For a sample participation policy and CarmenZoom guideline language to include in your syllabus, see Online and Hybrid Syllabus Template Instructions. 
Camera Considerations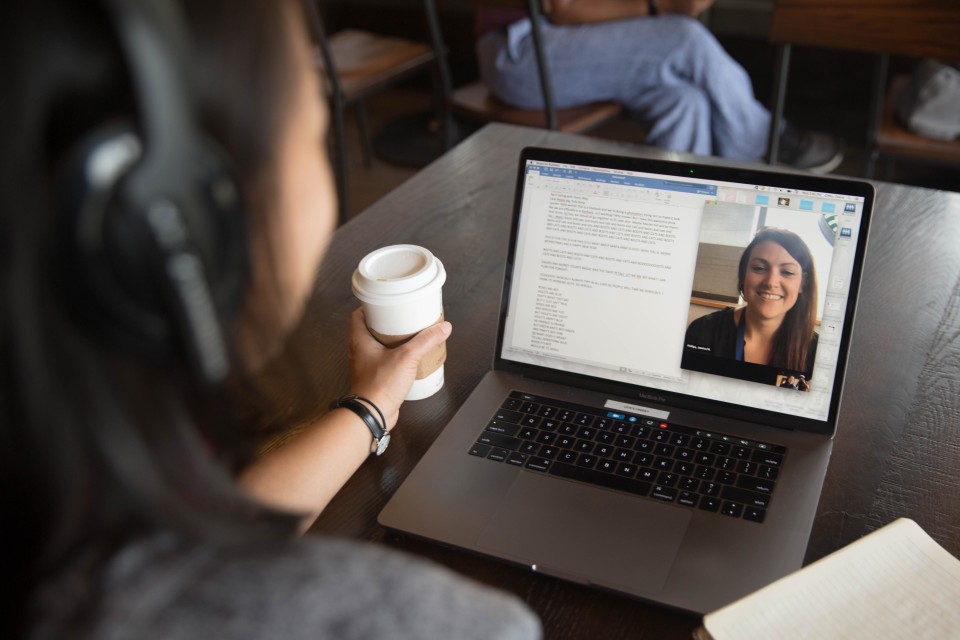 If you have in-person teaching experience, you may be uncomfortable shifting from a classroom full of student faces to a screen of blank Zoom profile boxes. You might feel that if you can see students, they must be more engaged, though this is false assumption. Many instructors require cameras to be on in Zoom to preserve the visual component of in-person learning. For students, however, this requirement can present challenges to participation and engagement that lead to inequitable outcomes.
As you develop a camera policy for your Zoom sessions, consider the following: 
Technology access: Not all students have high-speed internet that allows for smooth streaming of multiple video and audio feeds. Leaving cameras off reduces bandwidth and allows students to see and hear the essential parts of the session with less interruption.
Learning in non-traditional spaces: Students learning from home, or in less than ideal spaces, may not have choices about how they access a Zoom session. Sharing cameras in noisy, personal, or shared spaces with family members and roommates around can add stress and may decrease their ability to focus on class. Additionally, it may be visually chaotic or distracting for other students. 

Zoom fatigue: Students enrolled in multiple courses using synchronous sessions may spend many hours on Zoom in a single day. Taking a camera break is one of the easiest ways to prevent Zoom fatigue. It can also make space for wellness activities that increase focus, such as eating a quick meal, standing or stretching, or moving to a sunny location.
Give students a choice about cameras whenever possible.
If you allow students to join meetings without their cameras on, you can:
Suggest students upload profile pictures so you can see their faces even if they don't use the camera. Remind students that they need to log in to CarmenZoom before joining a Zoom meeting so that  their profile picture appears in the meeting.
Make cameras optional in full group lectures or discussions but encourage their use in small-group breakout rooms or when a student is actively speaking.
Incentivize, rather than require, students to turn on their cameras. For example, allow them to use lesson-themed virtual backgrounds or fun Zoom filters.
Ask for video submissions in Carmen discussion boards as an alternative means to see and hear students' thinking.
If you decide to require camera use in meetings: 
Share your learning-related rationale for why cameras are required.  
Encourage the use of virtual backgrounds by modeling their use and making the link for finding and using them readily available to students.
Have a backup solution prepared to accommodate students experiencing technical difficulties.
Encourage Participation 
It is not always clear to students what we mean when we ask them to "participate" in a discussion or activity. Cultural backgrounds, disciplinary norms, and individual experiences all shape our students' understanding and comfort with class participation. Zoom spaces can default to prioritizing one type of participation: verbal discussion. Providing students with multiple ways to practice and show what they know includes more students in the learning process and class community.
Clearly defining what participation looks like for you and your course can help students meet your expectations.  
Allow students to choose from a list of acceptable ways to participate. For example, using the chat, adding to collaborative notes, responding to polls, or summarizing key points in an assignment or discussion thread after the session.  
Have alternative options in mind for students with technology limitations to participate. 

Get to know your students. Students who have opportunities to bring lived experiences into class have increased motivation and persistence.  

Consider using polls for anonymous participation when new concepts or sensitive subjects are introduced. Students are more likely to take intellectual risks in asking questions or exploring answers they are uncertain about when they have some anonymity. You can also screen poll responses before choosing whether to share results with the whole course if you anticipate needing to filter or curate what is shared.

Make the most of your Zoom sessions by integrating active learning that encourages participation (see the suggestions below).
Learn more about fostering an inclusive environment that encourages participation in Shaping a Positive Learning Environment. 
Choose Engaging Zoom Activities
Inclusive pedagogies offer students multiple ways to practice with materials and show what they've learned. For example, using Zoom sessions for active learning such as small-group case studies, problem sets, or discussion is more effective for student learning than lecture alone. Instructors who use active learning strategies in Zoom also report more student engagement, higher attendance, and a greater sense of community.
Use your learning outcomes as a guide for the types of participation that will help students reach your goals. For example, do they need to: Create? Analyze? Compare? Choose? This may inform ways students can share

—

verbally, through writing in the chat or screen sharing, or using other Zoom features like polling.
Make time for building community. Icebreakers, check-in questions, think-pair-share, and similar activities are well suited to Zoom. They provide opportunities to get to know students and create peer-to-peer interactions without taking up too much class time.  
Use breakout rooms in Zoom to provide opportunities for students to connect more closely with their peers in small-group activities and discussion.
Redesigning course activities or moving lectures into Carmen can feel overwhelming and become a barrier to using Zoom in inclusive ways. If you are new to including active learning in Zoom, it may take a few tries for students to get used to being more involved during class. Give yourself and your students time and understanding in making this change.  
Learn more about Designing Assessments of Student Learning and Student Interaction Online.  
Examples
How one instructor adapted his synchronous online learning activities to better foster and support student participation.