The Carmen landing page is a centralized area where you can find, enter, and manage your courses including:
Adding participants to a course
Transferring final grades
Creating a master course
All courses are listed on the landing page. If a course is not listed, you may not be listed as the instructor in the Registrar's system. Speak to your department's course scheduling staff for confirmation.
Some of the landing page functionality described in these articles are only available for current and future courses. This includes:
Creating an academic course
Switching enrollments in a course
Adding participants to a Canvas course
Transferring final grades.
Log in to the Carmen Landing Page
Navigate to carmen.osu.edu.  
Click Log in. 
Enter your Ohio State username (lastname.#) and password. You will see the Carmen landing page. 

Click on the link with your course name to enter your course in Canvas.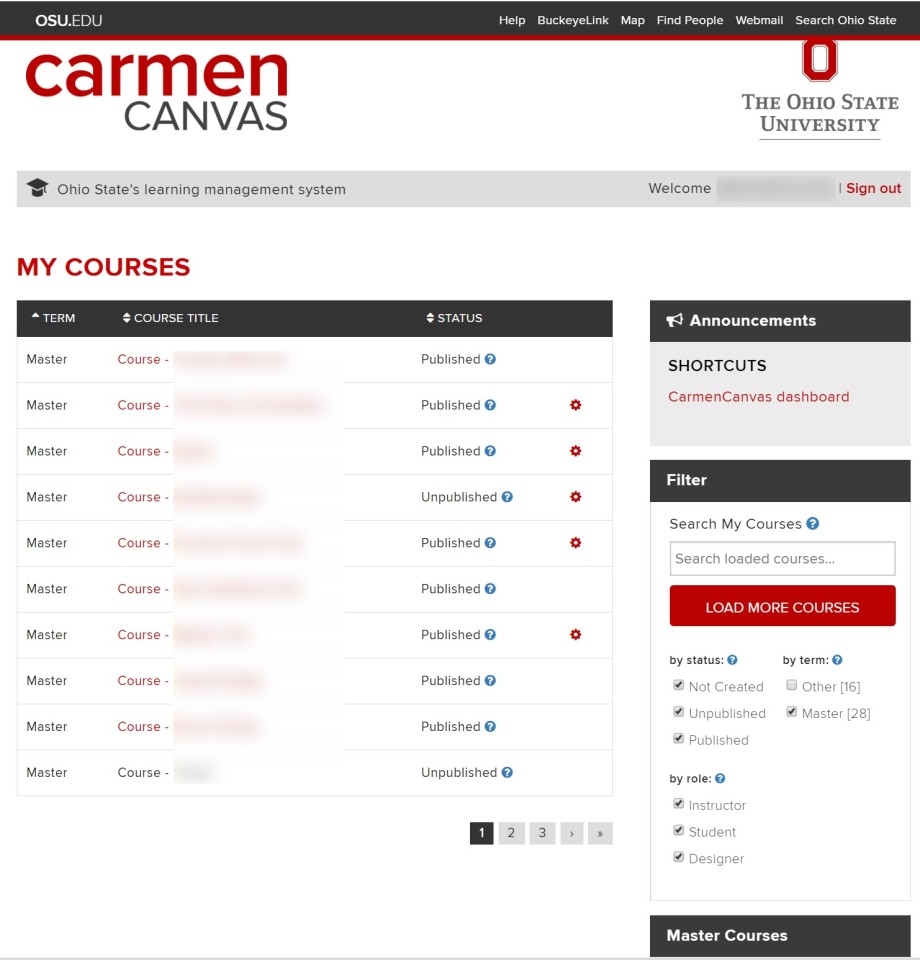 At any time, and from any course, you return to the Carmen landing page by clicking the graduation cap icon in the upper-left corner of your screen.
To log out of Carmen, close the browser when you are finished to prevent unauthorized use of your account.
For more information see Navigating the Carmen Landing Page.