Site administrators can access analytics for each U.OSU site. Analytics are accessible through the Statistics widget on the site Dashboard, as well as the Google Analytics Plugin.
Statistics Widget
From the Dashboard of your site, there is a Statistics widget. The Statistics widget on the Dashboard grants you an overview of unique viewers to your site. The widget uses an OTDI-managed Google Analytics account for U.OSU and displays a variety of data related to your site.
Image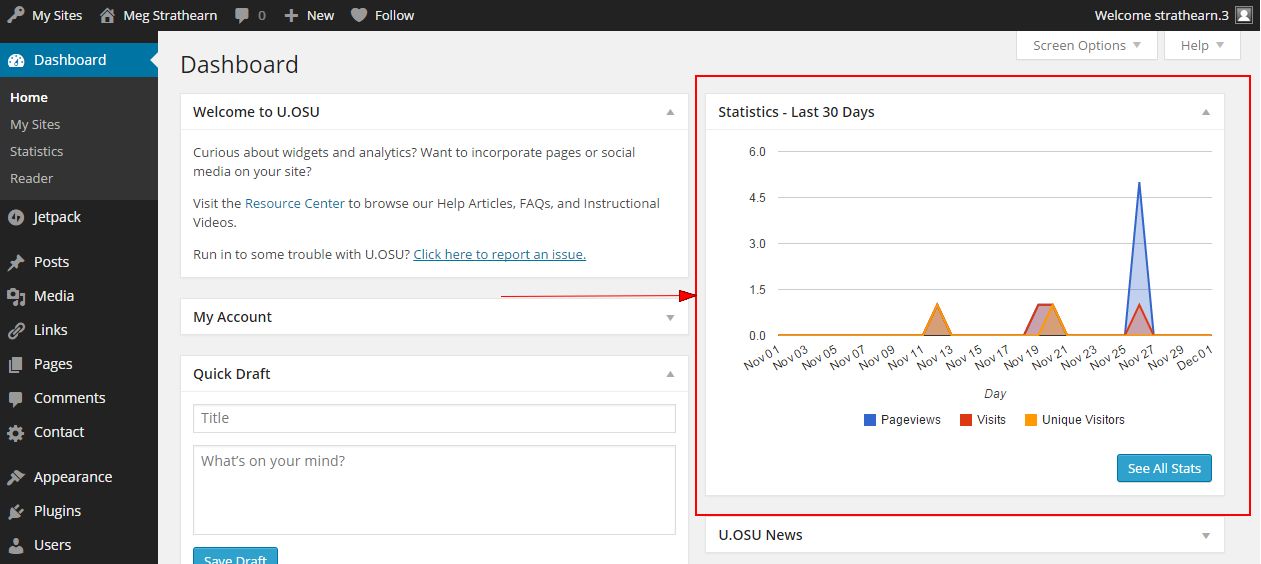 To access the main Statistics page, click the See All Stats button. From the main Statistics page, you can filter the information by: Last Month, Last 3 Months or Last Year.
You can view the number of unique views, number of page views, visitors by country, the top pages / posts and more.
Image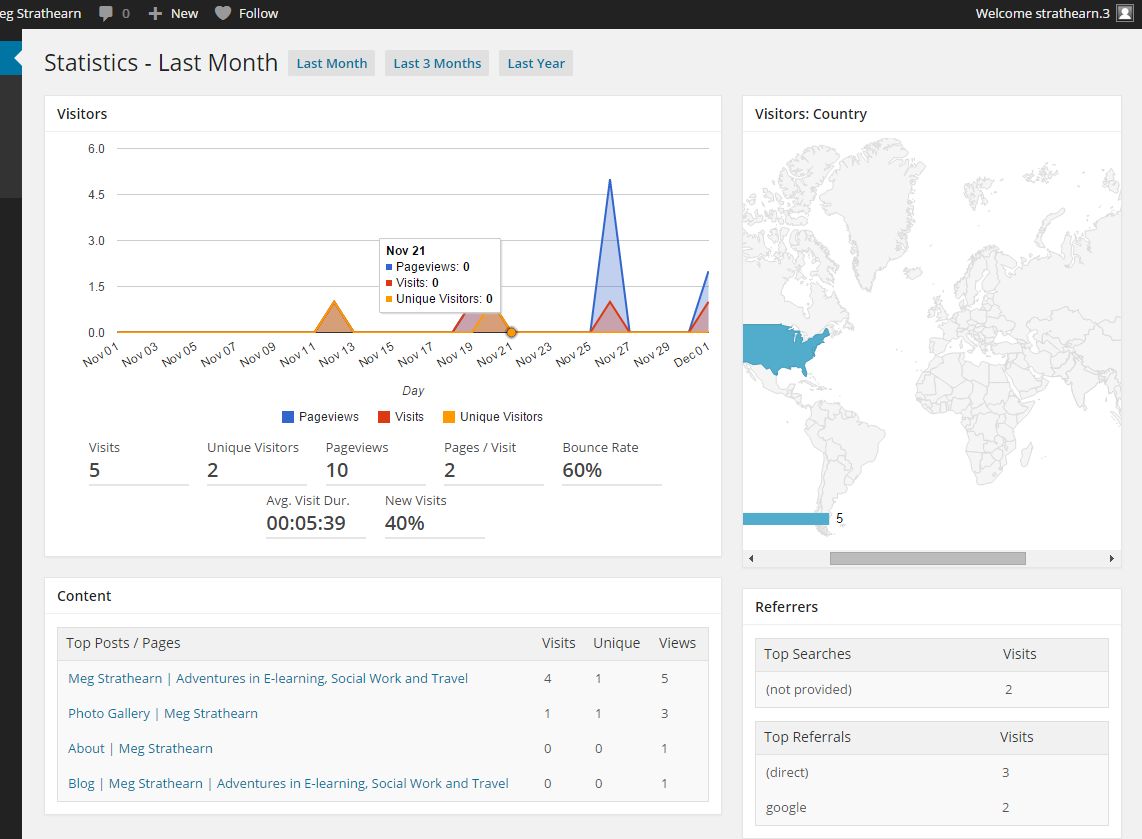 Google Analytics
For more detailed statistics, you can sign up for your own Google Analytics account and have it track your site. You would then access the detailed data from your Google Analytics account.
If you already work with a web developer for other sites who has Google Analytics, you might wish to collaborate with them to set up a profile that you can use for this purpose.
Once you have the basic profile set up on the Google site, you will end up with a "Site Tracking Code" that will look something like UA-XXXXXX-X. Once you've added the Site Tracking Code to your U.OSU site and logged into your Google Analytics account from U.OSU, a number of options will appear on your Google Analytics account page (Settings > Google Analytics).
Image