Profile settings in Mediasite include: modifying your display name, presenter information and notifications you receive as a presenter and moderator.
The Presenter Information added to your profile automatically appears in presentations when you begin by clicking Create Presentation within the MyMediasite Portal. This is only true for presentations created after you modify your profile and presentations started through the MyMediasite Portal. Presentations created directly from your desktop client will not include your presenter information.
Changes you make to your presenter information will only apply to new presentations. Any existing presentations will include your original profile information.
Login to the MyMediasite Portal.
Click on the Profile icon in top navigation bar.
Select My Settings. The Profile page appears.

Image

Do not change your email address. Changing your email address will cause technical issues with your Mediasite account.

Image

Make changes to your Notifications and Presenter Information as needed (see below for more information).
Click Save.
Notifications
This page allows you to manage your email notification preferences. Check the box next to the actions for which you want to receive notifications.
Image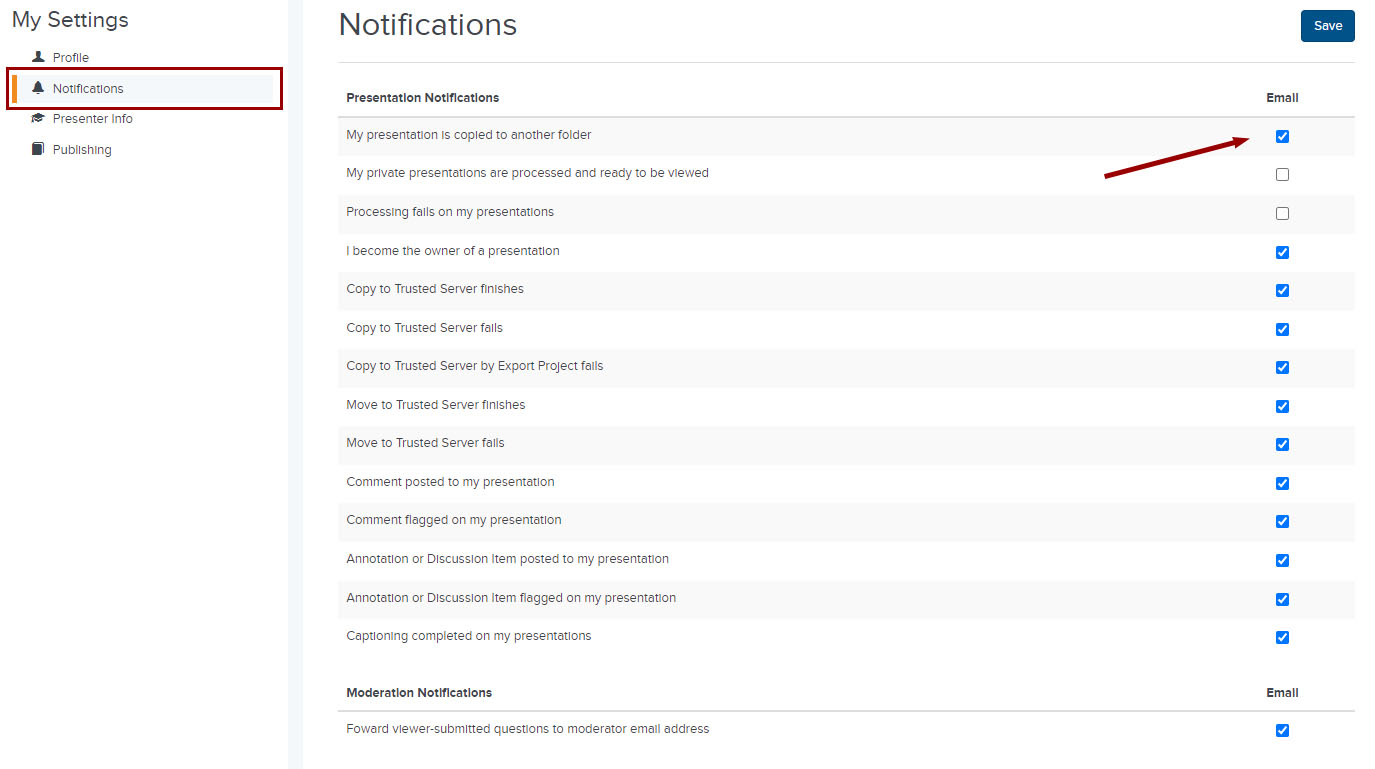 Presenter Info
Your presentation information appears in recordings for which you are the Presenter. Only your first and last names are required:
Image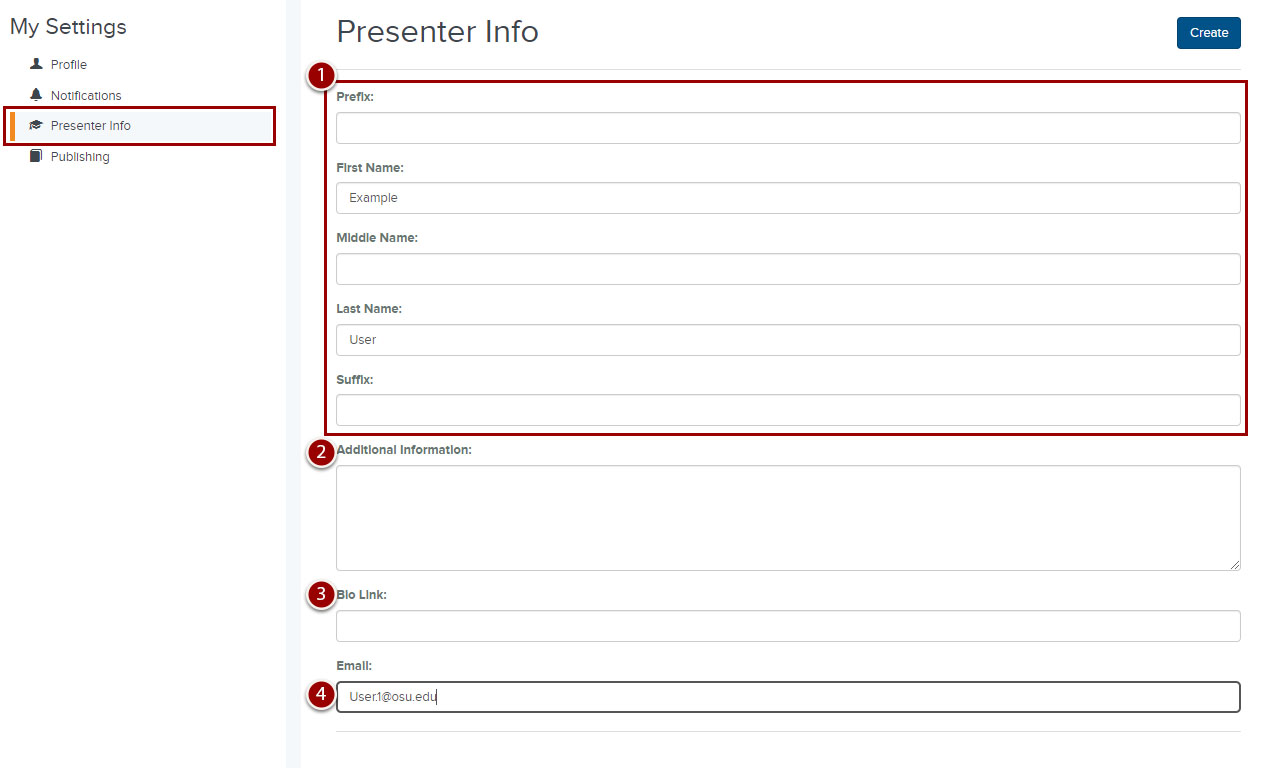 Name - Enter your name, optionally including prefixes and suffixes.
Additional Information - Include any information about yourself that you want displayed in presentations featuring you as a presenter, for example, your current title or position.
Bio Link - Enter the URL to add a link that viewers can click to view additional information about you.
Email - Enter the email address you want associated with your presenter information. This email address may be different than the one associated with your profile.