Image

Dr. Phillip Grandinetti, Professor in the Department of Chemistry and Biochemistry, has done a lot of thinking about how to promote academic integrity on exams.

"I had a lot of problems with academic integrity in my course even before we moved online, and I never wanted to use proctoring because I think it's a violation of privacy. In Spring 2020, I opened the exam up in Carmen for 24 hours—from 5 p.m. to 5 p.m.—and it failed miserably. My teaching associate discovered all our questions and answers had been posted online on a site where students can request answers from graduate students in another country. It pretty much invalidated my test, so I had to come up with another solution."  

Instead of proctoring, Grandinetti has found creative ways to use CarmenCanvas Quizzes to reduce the risk of misconduct. Each exam has five questions, and each question is a separate quiz in Carmen. The time window for each quiz is 45 minutes, and the quizzes open consecutively (10 a.m., 10:20 a.m., and so on). Students focus on a single question at a time, and don't have time to go hunting for answers. 

"I know there's no solution as good as having them in the classroom to take the exam in person, but I think going forward I'm going to be using Carmen for quizzes a lot more than I did before." 
Online assessments—and online learning environments in general—present unique challenges for academic integrity. If you have less face time with your students to answer questions and clarify expectations, it's particularly important to put effort into transparent communication and support. Student misconduct may arise from a lack of awareness of academic integrity and its value, misunderstanding of the specific expectations for your course, or simply due to unclear assignment instructions. 
How can you help your online students understand—and abide by—your expectations for academic integrity? 
Defining academic integrity and misconduct 
Academic integrity is the moral code or ethical policy of academia that governs the behaviors of students, faculty, and staff. The university defines academic integrity as a commitment to five fundamental values: honesty, trust, fairness, respect, and responsibility. For students specifically, it involves a commitment to abide by The Ohio State University's Code of Student Conduct. This includes moral and ethical behaviors such as adhering to course guidelines and avoiding plagiarism and cheating. 
While many people associate academic misconduct with "cheating," the term encompasses a far broader scope of student behaviors. In the Code of Student Conduct, academic misconduct is described as "any activity that tends to compromise the academic integrity of the university or subvert the educational process." 
Educators often approach the subject of academic integrity with a negative tone, providing dire warnings of the consequences of misbehavior. But taking a positive approach that helps students understand what academic integrity is—and why it matters—is far more empathetic and supportive. Research shows it is also more effective in actually reducing misconduct than the threat of punishment alone (Lang, 2013).
Learn how teach about academic integrity in a constructive way in A Positive Approach to Academic Integrity.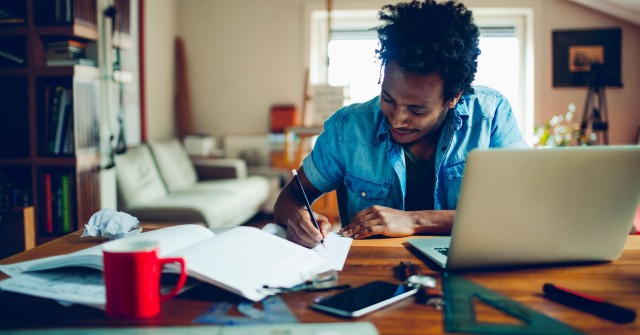 An integrated approach to academic integrity  
If you want your course to support students to behave with integrity, it's helpful to understand what motivates them to cheat in the first place. Students commit academic misconduct because they are anxious about their performance, cannot meet deadlines, have access, equity, or technology issues, or do not understand the rules and expectations for assignments (Lang, 2013). 
 
Adopting an integrated approach to academic integrity will help you avoid putting your students in this position. Through thoughtful design, you can foster and maintain a culture of academic integrity that goes beyond simply deterring and detecting cheating.
First, design your assessments proactively to encourage academic integrity 
Second, deter cheating by communicating clear expectations for academic integrity  
Third, detect academic misconduct with technology tools (if necessary)
Design assessments to encourage academic integrity 
The suggestions below will help you identify which elements of your course can be modified to better support students and decrease the likelihood of cheating.
Spread the available points in your course across a variety of assessments, rather than just a high-stakes midterm and final. Provide opportunities for students to show their learning through multiple means, such as quizzes, papers, group projects, presentations, and multimedia assignments. 
Include frequent low-stakes assessments that allow students to practice, receive feedback, and develop key skills with less pressure to "perform." Some examples of low-stakes assessments are informal quizzes and knowledge checks, homework, reflection papers, synchronous learning activities such as group work, and contributions over the term to a cumulative student portfolio.
Scaffold large assignments, such as final projects and papers, by breaking them into manageable parts to be completed over time. For a research paper, for example, you might set milestones such as determining a topic, submitting a thesis statement, drafting an outline, compiling an annotated bibliography, and writing a first draft before the final paper is due. 
Foster motivation through authentic tasks that mirror those students might conduct in their communities or future professional work. Be explicit about the purpose of the assessment, how it ties into the rest of your course content, and how it will help students develop skills that apply beyond your course. 
Write questions and prompts that allow a variety of ways for students to express or demonstrate their mastery of course content.  
Additional Tips for Exams

When possible, make high-stakes assessments "open book," "open notes," or "open internet." 
Provide recommendations for how students can minimize distractions in their remote testing environments. 
Rewrite your test questions to promote integrity. Include higher-order questions rather than closed-ended or fact-based recall questions, which are more vulnerable to cheating and last-minute cramming. Consider replacing multiple-choice, true/false, and basic identification items with short answer questions.
Additional Tips for Writing Assignments 

Give students agency in selecting the topics, genres, and formats that are most interesting to them or most compatible with their strengths. 
Prompt students to show their learning through novel, creative, or hard-to-plagiarize work. For example, ask them to relate their analyses to personal experience or previous course concepts, to connect their ideas to current events, or to develop predictions or fictitious scenarios.
Require students to cite their sources; provide explicit support to help them understand the preferred conventions for references and in-text citations. 
Ask students to record and submit an audio or video commentary about their paper topic or research process.
 Explore more guidance for Designing Assessments of Student Learning.  
Deter cheating by communicating clear expectations 
An essential step in promoting academic integrity is to set up—and communicate—transparent parameters for what is and isn't acceptable conduct in your course.  
Syllabus Language 

Include online-specific policies about academic integrity in your syllabus, in addition to the standard university academic integrity policy. This information will help students understand academic integrity expectations for online courses—and your course specifically—as well as at the University in general. Facilitate an open discussion about these policies and expectations at the start of the term. 

See the sample syllabus language under Academic Integrity and Collaborations in the Online and Hybrid Syllabus Template.   
Assignment Instructions 

Ensuring that the instructions for all assignments and assessments in Carmen are clear and detailed can go a long way to promoting integrity. Be explicit about: 

Whether quizzes and tests are "open book" or "open notes"  
What devices or tools can be used  
How resources should be used  
What type of peer collaboration is acceptable 
How students' previous work can be repurposed (if at all)
Integrity commitments  

Asking students to acknowledge their commitment to academic integrity at the start of term and before exams can serve as a helpful reinforcement or reminder. You might include a required syllabus quiz at the beginning of your course that prompts students to acknowledge and agree to the Student Code of Conduct and any academic integrity course policies. Alternately, you can ask students to sign and submit an integrity commitment before an exam takes place or include the integrity commitment as an item on the exam itself.  

See the Fisher Honor Pledge for an example of an integrity commitment. 
Detect academic misconduct with tools 
Thoughtful planning of assessments, coupled with clear communication, is your best strategy for preventing academic misconduct. There are times, however, when you may need to detect and deter cheating on higher stakes assessments.  
Course technologies such as online proctoring and plagiarism checkers can help you know when students commit misconduct. Before choosing a tool, acquaint yourself with its capabilities and limitations. 
Turnitin

Turnitin is a tool that compares submitted student writing against internet resources, including websites and electronic journals, and a comprehensive database of other papers. It generates a report identifying which parts of the paper match any of the Turnitin database sources.  

Plagiarism detection tools such as Turnitin are most effective when students understand why and how you will use them. Taking time to discuss the tool or having a low-stakes practice assignment can make it a learning experience. For example, when used in draft mode for assignments, Turnitin allows students to review their reports and make the necessary revisions in paraphrasing and citation before submitting a final document. 
Proctorio 

Proctorio is an automated remote proctoring solution that can serve as a small part of your academic integrity strategy for exams and other assessments. Because any high-stakes exam is prone to attempts at cheating, and because virtual proctoring tools are imperfect, it's recommended to use proactive strategies like those above to ensure your assessments promote integrity over the long term.

If you do choose to proctor an exam, Proctorio is available to use in Carmen quizzes. 

If you have not used digital proctoring before, make sure that you and your students have an opportunity to try it out. Set up a practice quiz to test the software and get used to the interface well before the exam. Even if students have used digital proctoring, provide additional tool support, practice, and reassurance to help them prepare. 

Limitations to Consider 

Proctorio requires specific devices (PC or Mac laptop or desktop) and Wi-Fi access. Include these requirements in your syllabus and work with students who need alternative arrangements based on their available technology. 
Proctorio does not work on mobile devices, including iPads. If you have students using iPads and tablets, provide other options for those students as well. 
Proctorio does not meet ADA requirements for accessibility. If you have students who require accommodations, work with the Office of Student Life Disability Services to develop an accommodation plan with an alternative form of proctoring.
ExamSoft 

ExamSoft is a digital testing platform that is paired with in-person proctoring in some departments at Ohio State.
  
If your academic program currently uses ExamSoft for a major exam that needs to be proctored (usually for professional graduate degrees with external accreditation requirements related to exams), work with department leaders to determine how to proceed. These proctoring options will likely require additional staff support, scheduling, and financial considerations.  
  
Some academic programs choose to extend their use of ExamSoft for remote proctoring through ExamSoft's fee-based virtual proctoring add-on. You will need to require students to add two new apps to their devices: ExamID and ExamMonitor.   

Departments or courses that do not already use ExamSoft should explore the other options provided above. 
Addressing academic dishonesty 
You've followed all available advice to promote academic integrity in your course and you still caught a student cheating. Now what?
First, don't take it personally. Students don't cheat because they dislike you. However, the student might not value the assignment, the class, or it might be for any number of other factors. Next, review and follow the steps outlined in the Office of Academic Affairs guide Five Easy Steps for Submitting Allegations of Academic Misconduct.
Examples
Two civil engineering and electrical engineering courses use a mastery learning model.
Consider creating a bank of test questions to create different versions of an online exam.
References
Lang, James M. (2013).Cheating lessons: learning from academic dishonesty. Cambridge: Harvard University Press.